Queen's around the Globe – International Panel
Date: March 12, 2022
Queen's around the Globe was a panel discussion and Q&A event open to all students and faculty at Queen's. The 2022 event gave 4 alumni the opportunity to share their experiences working, living, and learning abroad. Students and alumni come together over zoom to experience what makes Queen's stand out from the rest of the world, and see how the skills and experiences gained on campus are applicable wherever you're bold enough to journey.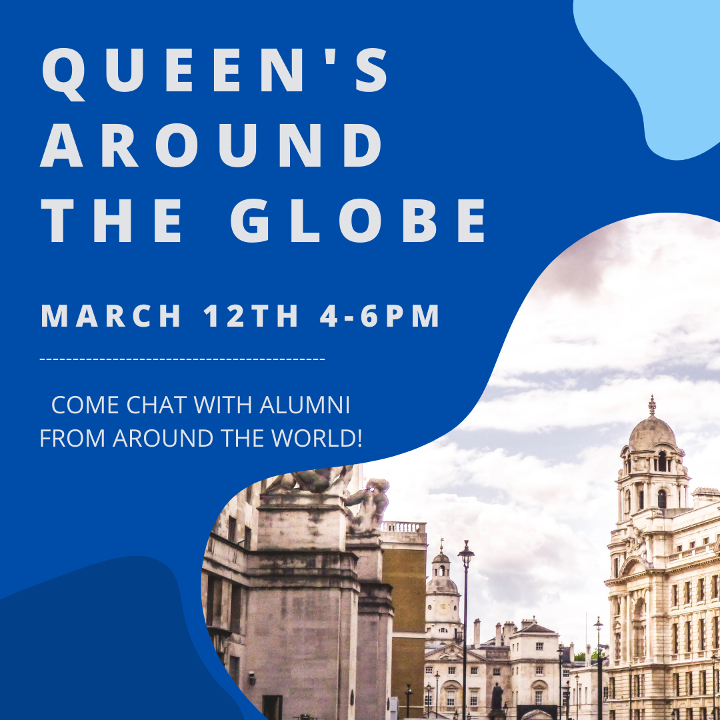 PD Industry Insider – Career & Networking Seminar
Date: February 12, 2022
The PD Industry Insider Seminar is an event hosted by the Alumni Relations Team that features Queen's Engineering alumni in industry. A huge thank you to Queen's University Alumni Association (QUAA) for sponsoring the event! There were four alumni speaking at the event as well as a Q&A panel with all the speakers and networking breakout rooms following the presentations. Each presenter covered a specific career-related topic such as internships, networking, finding a job after undergrad, etc.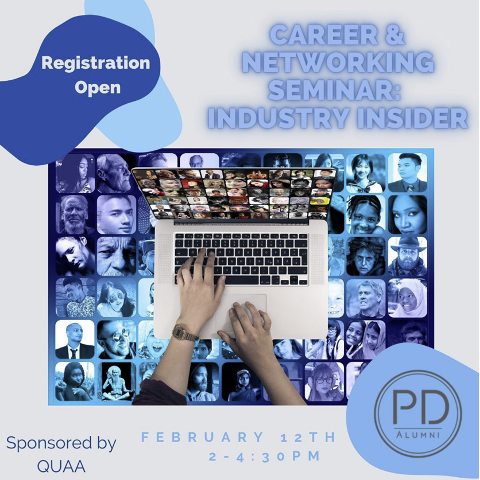 Alumni Bingo Social at the Summit
Date: January 29th, 2022
The Alumni Bingo Social allowed students and alumni to network in a less stressful environment. This event was part of the Summit, and the platform Remo was used that allowed everyone to roam around to different tables to network and play bingo. The shuffle bottom was pressed to move everyone around every five minutes automatically. The first five individuals to complete four rows of their cards won a prize.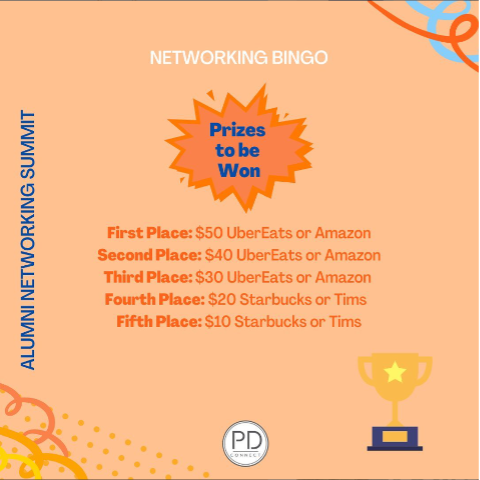 EDII in the Industry – Alumni Panel
Date: Nov. 13th, 2021
Students heard from Queen's alumni about their experiences with EDII topics and how their intersectionality has impacted their time both Queen's and in the industry. It was an enlightening q&a for students and panelists alike. Thank you again to our alumni panelists who came out to share their perspectives and how attitudes have shifted since they were at Queen's!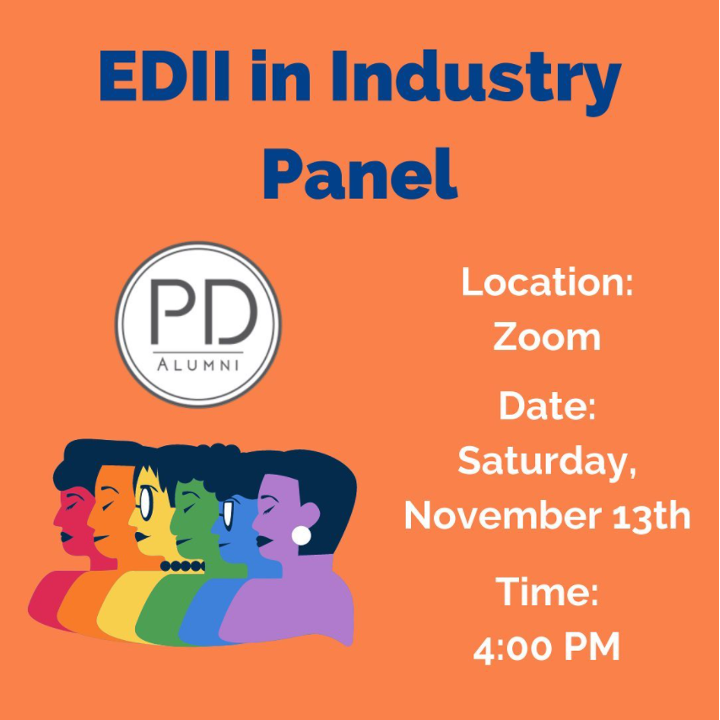 Mock Interviews with Alumni
Date: October 2nd, 2021
Students were invited to improve their interview skills with feedback from alumni at the Mock Interviews with Alumni event. They had the opportunity to book 30-minute time slots with Alumni based on their availability. Alumni tailored interview questions to the students' studies and target industry & positions!